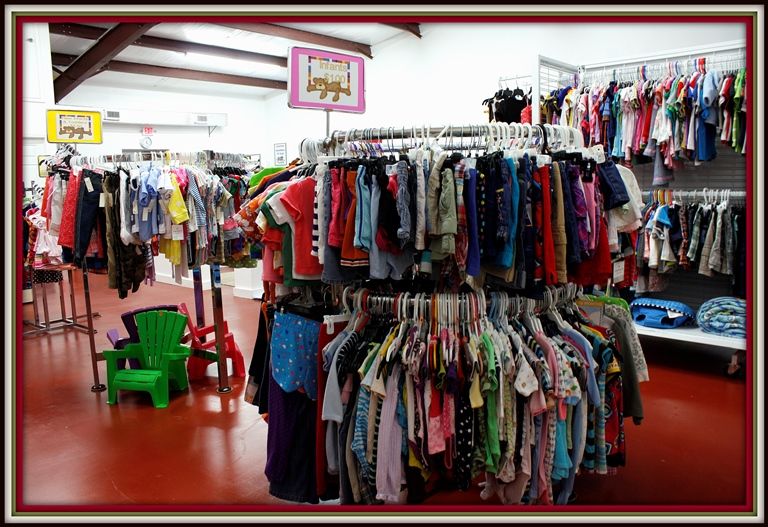 There is a new store in town, and parishioners at Our Lady of Guadalupe Church in Seguin, Texas see it every time they go to Mass, as well as anyone who travels on Guadalupe Street.
The Nazareth House Resale Shop opened in July 2015 on the campus of Our Lady of Guadalupe. It features merchandise for children, infants through 14 years of age. Inventory includes clothing, shoes, books, toys, and children accessories. It is open three days a week: Monday, Friday, and Saturday from 9:30 a.m. until 2:30 p.m.
Our pastor, Father David Tonary, M.S.F., began working on this project several years ago. Thanks to the generosity of the Stephen & Mary Birch Foundation, as well as +Patrick & Rose Patek, the store was built on Guadalupe Street.
Parishioner Josie Guerrero, a retired manager at Marshall's and Big Lots, volunteered to organize the store from scratch. She and other volunteers had merchandise washed, priced, and displayed. The Grand Opening was on July 10, 2015.
"We will be forever grateful to the Stephen & Mary Birch Foundation and the Patek Family for their kindness," said Father David. "Josie and the volunteers do a fantastic job as well."
"The response from the community has been great," says store manager Josie. "We receive donations just about every day we are open. Many customers have complimented us on the store being so clean, organized, and well-stocked." Since the store is only a few months old, new customers arrive every week, but there's also a high percentage of repeat customers.
"Father David wanted a store that offered very reasonable prices so that families without a lot of money could afford to buy new or gently-used clothes for their children. The store would also help fund our religious education program. We are doing both," Josie says.
Josie says that she is fortunate to have numerous other ladies in the parish on her team of volunteers. She relies on Irma Gonzales as assistant manager, as well as Angie Acuna, Elisa Briseno, Corrine Crockett, Amanda Gonzales, Herminia Pacheco, Guadalupe Rangel, Rosalinda Robinson, Mary Rodriguez, Micala Saldua, and Maria Sanchez.
The name Nazareth House was chosen because it was the place Jesus grew up before starting his journey to proclaim the Good News. Many Seguin parents are now proclaiming the good news of Nazareth House because they can buy their children a complete outfit for as little as $5.00 each.
"Our basics (socks, underwear) are 4 for $1.00, shirts and pants are $1.00, coats are $2.00 to $5.00," said Josie. "Toys start at 50 cents."
Nazareth House Resale Store is located at 708 North Guadalupe Street, and the telephone number is (830) 433-4205. Welcome to our little Nazareth House! God bless your family! +JMJ+
[Written by Barry & Rosalinda Robinson, parishioners at Our Lady of Guadalupe Church.]
Mass Cards: Request a Perpetual Mass Enrollment or a Mass Intention for Your Loved Ones.