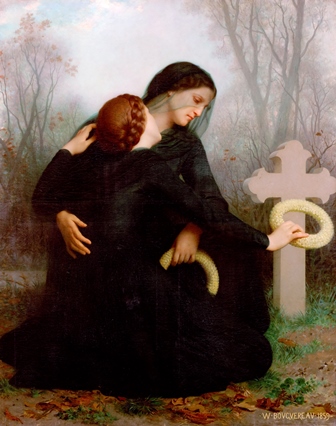 God of power and mercy, you destroy war and put down earthly pride. Banish violence from our midst and wipe away our tears, that we may all deserve to be called your sons and daughters. Keep in your mercy those men and women who have died in the cause of freedom and bring them safely into your kingdom of justice and peace. We ask this though Jesus Christ, Our Lord. Amen. 
— from Catholic Household Blessings and Prayers 
Prayer for Government Leaders
God of power and might, wisdom and justice, through you authority is rightly administered, laws are enacted, and judgment is decreed. Assist with your spirit of counsel and fortitude the President and other government leaders of these United States. May they always seek
the ways of righteousness, justice, and mercy. Grant that they may be enabled by your powerful protection to lead our country with honesty and integrity. We ask this through Jesus Christ, Our Lord. Amen.
Here is a link to the history of Memorial Day. +JMJ+
[These prayers are from the website of the United States Conference of Catholic Bishops.]
Mass Cards: Request Perpetual Mass Enrollments or Mass Intentions for Your Loved Ones.