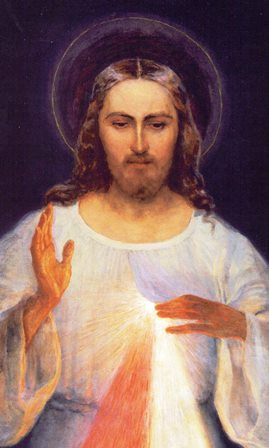 3 Blessed be the God and Father of our Lord Jesus Christ! By his great mercy he has given us a new birth into a living hope through the resurrection of Jesus Christ from the dead, 4 and into an inheritance that is imperishable, undefiled, and unfading, kept in heaven for you, 5 who are being protected by the power of God through faith for a salvation ready to be revealed in the last time.

Your Faith will be Tested
6 In this you rejoice, even if now for a little while you have had to suffer various trials, 7 so that the genuineness of your faith — being more precious than gold that, though perishable, is tested by fire — may be found to result in praise and glory and honor when Jesus Christ is revealed.
What is the Goal of Your Faith?
8 Although you have not seen him, you love him; and even though you do not see him now, you believe in him and rejoice with an indescribable and glorious joy, 9 for you are receiving the outcome of your faith, the salvation of your souls. +JMJ+
The New Testament of Jesus Christ
First Letter of Saint Peter, 1 Peter 1:3-9

Mass Cards: Request Perpetual Mass Enrollments or Mass Intentions or Gregorian Masses for Loved Ones.