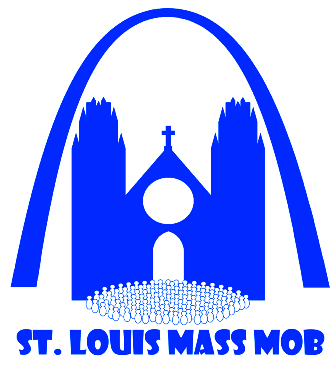 The "Mass Mob" is a popular movement in the Archdiocese of Saint Louis to remind the community of the city's many historic and beautiful churches. People of every faith are welcome to attend a Catholic Mass and worship together in unity.
The next Mass Mob will be held at Saint Wenceslaus Church on Mother's Day, which is Sunday, May 14, at 9:00 a.m. The church is located at 3014 Oregon Avenue, Saint Louis, Missouri 63118-1412.
A Mother's Day Tradition
A Mother's Day tradition at Saint Wenceslaus is the distribution of Carnation Flowers after Mass. The Knights of Columbus will give every female in attendance a free Red Carnation in thanksgiving to God for the gift and dignity of the "feminine genius" as honored in the writings of Pope Saint John Paul II.
Son of Saint Wenceslaus
Saint Wenceslaus is the home parish of Saint Louis' new auxilary bishop, The Most Reverend Mark S. Rivituso. He attended Saint Wenceslaus Grade School (now Saint Francis Cabrini Academy), and he received the sacraments at Saint Wenceslaus Church. He also celebrated his first Mass as an ordained priest at Saint Wenceslaus.
The Missionaries of the Holy Family, a religious congregation of Catholic priests and brothers, have served the faithful at Saint Wenceslaus, which includes Saint Frances Cabrini Academy, since 1960. They emphasize the Holy Family of Jesus, Mary, and Joseph as the standard of holiness for all families.
In 2005, Raymond Leo Cardinal Burke, Patron of the Sovereign Military Order of Malta, designated Saint Wenceslaus as a Personal Parish, a church without boundaries, for all to enjoy the spirituality manifested in the Missionaries of the Holy Family.
May God bless your family! +JMJ+
Mass Cards: Request Perpetual Mass Enrollments or Mass Intentions or Gregorian Masses for Loved Ones.