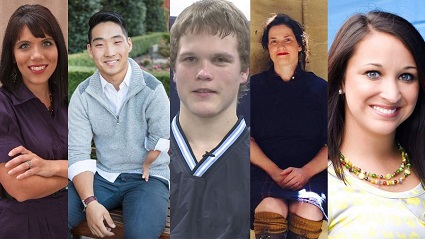 Faces of Choice, a pro-life organization giving abortion survivors a voice, worked with FOX over the past year to secure an ad during this year's Super Bowl.  The ad does not mention abortion, but features 14 abortion survivors. Faces of Choice founder Lyric Gillett explained that she began working with FOX's legal team in July 2019, but they told her "spaces sold out early."
Worthy of Being Ignored? 
"FOX's response would have been acceptable in November 2019," Gillet said. "Executives claiming ad space was not available in July 2019 is intentionally deceptive. It's such an uninventive excuse to say they ran out of space, which is easily disprovable," Gillet continued.
"Faces of Choice provided every answer and documentation the legal team requested, and though the network has every right to decide which advertisers to accept, stringing along an eager advertiser who met every demand is professionally shady." She added that the denial "seems like a more calculated decision to deem abortion survivors worthy of being ignored."
Gillet said Faces of Choice is working with "CBS for Super Bowl 2021 ad space," and looks forward to the ad's acceptance for air during next year's Super Bowl. Watch the powerful ad here.
Sign the Petition
Faces of Choice requests supporters to sign their petition asking "Fox TV and Fox Sports to air the Faces of Choice 30-second ad and let the voices of abortion survivors be heard."
Click here to sign the petition!
They have defeated him (Satan) by the blood of the Lamb and by their testimony. They did not love their lives so much that they were afraid to die. Revelation 12:11
+JMJ+
Article Copyright © ChurchPOP. All Rights Reserved. Original article here.
Author Copyright © ChurchPOP Editor. All Rights Reserved.
Image Copyright © Human Defense Initiative. All Rights Reserved.
Mass Cards: Request Perpetual Mass Enrollments or Mass Intentions or Gregorian Masses for Loved Ones.
Our Catholic Faith: Catechism of the Catholic Church (Vatican Website)
Watch all of our 2-minute, family life videos on the Eternal Word Television Network (EWTN).