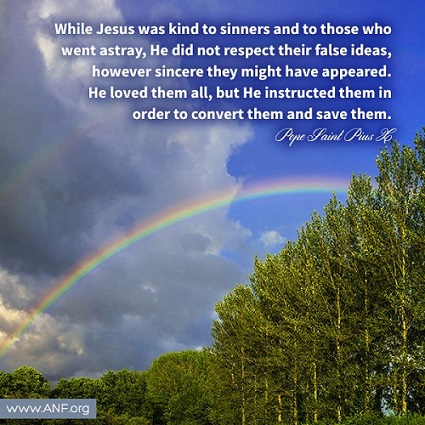 Disney Features Bisexual Lead in Cartoon about Demons & Witchcraft, Targeting Children: Disney Channel's The Owl House will feature a bisexual lead character in their new show about witchcraft and demons. The Owl House premiered in January with this description:
Demon Town 
"When 14-year-old outcast Luz discovers a portal to a new world, she meets Eda the witch and a demon named King!" the show's description states. "In order to get home, Luz has to help them with a dangerous mission."
Disney describes the new realm as Demon Town, where Luz trains as a witch and lives with a witch and her demon pet. She also attends the Hexside School of Magic and Demons. The show also announced it will depict Luz as a bisexual character.
Exorcist Responds
Exorcist and psychologist Monsignor Stephen Rossetti of the Saint Michael Center for Spiritual Renewal commented on the portrayal of "good" witches and normalizing witchcraft to children:
"I think one of the basic misunderstandings today is this: Is there such a thing as a 'good witch?' This presumes that people can wield a kind of natural spiritual power by their own will and do good. Unfortunately, this is an error which is becoming more widespread.
"Every exorcist knows that if he has any spiritual power and authority, it comes from God through Jesus. By myself, I have no ability to cast out demons. In fact, in an exorcism, the demons try to get me to fight them one on one, appealing to my pride. But I learned long ago that, by myself, I am quickly overcome by Satan and his fallen angels. However, when I let Jesus work through me, Satan is vanquished.
"When these young people start practicing 'good witchcraft,' what power are they really invoking?  They don't know.  In the beginning, it might seem good, but eventually it will show its true colors, and sadly, many will find they have been unwitting partners with evil. I am currently exorcizing several people who practiced witchcraft and it is an ugly and difficult exorcism."
Catholic Church Teaching on Homosexuality
The Catholic Church teaches that people with homosexual tendencies must be accepted with respect, compassion, and sensitivity, but that homosexual acts constitute grave depravity, are intrinsically disordered, and that under no circumstances can they be approved. Instead, homosexual persons are called to chastity. (Catechism of the Catholic Church 2357-2359)
Catholic Teaching on Witchcraft
All forms of divination are to be rejected: recourse to Satan or demons, conjuring up the dead, or other practices falsely supposed to unveil the future. Consulting horoscopes, astrology, palm reading, interpretation of omens and lots, the phenomena of clairvoyance, and recourse to mediums all conceal a desire for power over time, history, and, in the last analysis, other human beings, as well as a wish to conciliate hidden powers. They contradict the honor, respect, and loving fear that we owe to God alone. (Catechism of the Catholic Church 2116)
Saint Clare of Assisi, patron saint of television, please pray for Disney!
+JMJ+
Article Copyright © ChurchPOP. All Rights Reserved. Original article here.
Author Copyright © ChurchPOP Editor. All Rights Reserved.
Image: © America Needs Fatima
Mass Cards: Request Perpetual Mass Enrollments or Mass Intentions or Gregorian Masses for Loved Ones.
Our Catholic Faith: Catechism of the Catholic Church (Vatican Website)
Watch all of our 2-minute, family life videos on the Eternal Word Television Network (EWTN).