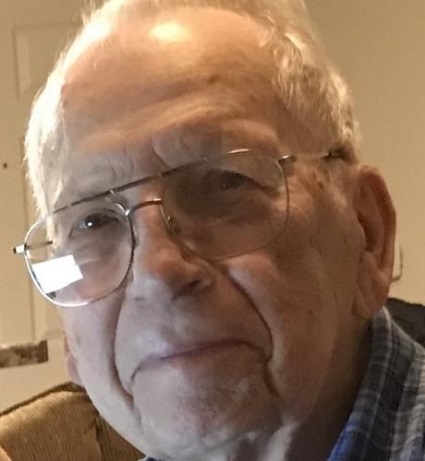 Miller, Deacon George Walter, age 91: Fortified with the Sacraments of Holy Mother Church, Deacon George passed away peacefully to eternal life on Monday, April 12, 2021, at his residence after a brief illness. Among many other things, Deacon George served the Missionaries of the Holy Family and the people of Saint Wenceslaus Parish in Saint Louis, Missouri, for many years.
A Wonderful Life
Deacon George was the beloved husband of the late Charlotte Kroupa Miller; dear father of Gwendolyn (Cainer) Hall, Joris (Ursula) Miller, Ceci Miller-Byram and Charlotte (Jeff) Lee; dear brother of Joann (John) Rupert and Rosemarie Spray and the late Don and Larry Miller; dear grandfather of 11; and dear great-grandfather of 13.
He was the former Director of the Diaconate of the Archdiocese of Saint Louis, taught at Kenrick-Glennon Seminary, and was a member of the Knights of Columbus Council #453. Deacon George was a retired executive of the Great Atlantic and Pacific Tea Company (A&P), and he was a Sergeant in the U.S. Marine Corps during the Korean War.
Services
Visitation will be held on Wednesday, April 14, and Thursday, April 15, at Kutis Funeral Home at 2906 Gravois Avenue in Saint Louis, from 4:00 - 8:00 p.m. The Funeral Mass will be held on Friday, April 16, at 10:00 a.m. at Saint Wenceslaus Catholic Church at 3014 Oregon Avenue in Saint Louis. In lieu of flowers, the family requests memorial contributions to Saint Wenceslaus Catholic Church. A private burial will be held at Jefferson Barracks Cemetery in Saint Louis on Tuesday, April 20.
God bless you, Deacon George! You are our hero.
Novena invoking the intercession of patron saint, Saint George.
+JMJ+
Mass Cards: Request Perpetual Mass Enrollments or Mass Intentions or Gregorian Masses for Loved Ones.
Our Catholic Faith: Catechism of the Catholic Church (Vatican Website)
Watch all of our 2-minute, family life videos on the Eternal Word Television Network (EWTN).