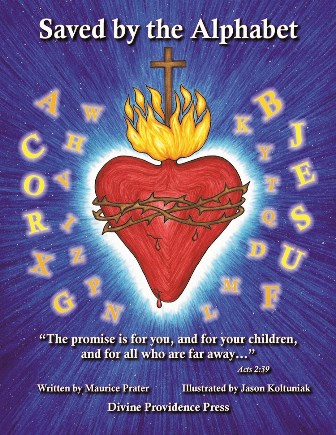 The 12 promises of Jesus for those who practice devotion to His Sacred Heart: Christians have devoted themselves to the veneration of Jesus' Sacred Heart for centuries! While many saints have claimed to have had private revelations about Jesus' Sacred Heart, the modern Catholic devotion is based primarily on the visions of Saint Margaret Mary Alacoque in the 17th century. As with all private revelations, Catholics are not obliged to believe them.
12 Promises from Jesus
Below are the 12 promises privately revealed to Saint Margaret Mary Alacoque by Jesus Christ for those who practice the Sacred Heart of Jesus devotion:
(1) I will give them all the graces necessary in their state of life.
(2) I will establish peace in their homes.
(3) I will comfort them in all their afflictions.
(4) I will be their secure refuge during life, and above all, in death.
(5) I will bestow abundant blessings upon all their undertakings.
(6) Sinners will find in my Heart the source of an infinite ocean of mercy.
(7) Lukewarm souls shall become fervent.
(8) Fervent souls shall quickly mount to high perfection.
(9) I will bless every place in which an image of my Heart is exposed and honored.
(10) I will give to priests the gift of touching the most hardened hearts.
(11) Those who shall promote this devotion shall have their names written in my Heart.
(12) I promise you, in the excessive mercy of my Heart, that my all-powerful love will grant to all those who receive Holy Communion on the First Fridays in nine consecutive months the grace of final perseverance; they shall not die in my disgrace, nor without receiving their sacraments. My divine Heart shall be their safe refuge in this last moment.
Sacred Heart of Jesus, have mercy on us!
+JMJ+
Article Copyright © ChurchPOP. All Rights Reserved. Original article here.
Author Copyright © ChurchPOP Editor. All Rights Reserved.
Image Copyright © Jason Koltuniak, Divine Providence Press. All Rights Reserved.
Mass Cards: Request Perpetual Mass Enrollments or Mass Intentions or Gregorian Masses for Loved Ones.
Our Catholic Faith: Catechism of the Catholic Church (Vatican Website)
Watch all of our 2-minute, family life videos on the Eternal Word Television Network (EWTN).