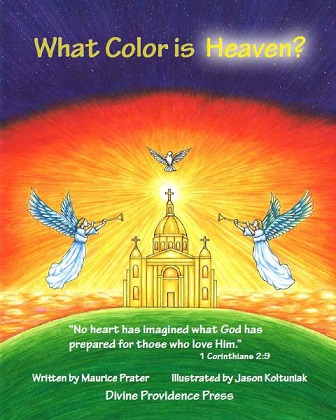 Five Amazingly Gifted Saints who Wrote Poetry. God gifted some saints with a literary flair. Since the saints often direct their poetry toward God, it is best to read their poetry in a prayerful manner. Let's look at a few saints who were also great poets in their lifetime:
Saint Francis of Assisi
When we think of the humble founder of the Order of Friars Minor, we think of a man who rejected material wealth and the ways of the world. We can easily envision a youthful, impassioned Francesco di Pietro di Bernardone divesting himself of his father's push on monetary gain.
Walking with Lady Poverty and following the promptings of the Holy Spirit, Francis set to work reinvigorating the life of the Church. Yet another iconic image in the popular imagination places the saint out in nature, the companion of birds and tamer of wild animals.
His love for all of God's creatures served as the basis for Francis' poem The Canticle of Brother Sun, also known as The Canticle of Creatures.
This hymn bears some resemblance to the Song of the Three Young Men (see Daniel 3:29-68) in that, like the biblical passage, Francis sings the praises of God by highlighting the magnificence of His creation. Some historians even acclaim The Canticle of Creatures as the first great poem in Italian.
Saint Thomas Aquinas
Most often revered for his lofty philosophical propositions, Saint Thomas Aquinas was as much of a creative composer as he was a brilliant scholar. Best known for his arch-work the Summa Theologiae, a treatise on the primary bulk of Catholic theology, Aquinas offered all of his talents for the greater glory of God.
He was quite adept at the musical arts, producing such Eucharistic hymns as the Adore Te Devote and Pange Lingua, from which is derived the Tantum Ergo that's used frequently during Benediction.
Some people go so far as to claim that Aquinas provides the earliest example of a limerick, or a poem containing just five lines. You can read translations of many of Aquinas' hymns here.
Saint Catherine of Bologna
Catherine of Bologna is a saint who too often falls below our radar. She is not as well known as figures such as Saint Patrick, Saint Anthony, and many others, but her story is nonetheless captivating. Catherine was born in the early 1400s and died around 1463. When she was only 13, she entered a convent and became a Franciscan nun.
 Though perfectly happy to fulfill some of the rudimentary daily tasks around the convent, Catherine was also a woman capable of high art. She excelled in writing and music. She is the author of a number of poems as well as the Treatise on the 7 Spiritual Weapons Necessary for Spiritual Warfare. Today, Catherine is invoked as a patron saint of artists.
Doctor Takashi Nagai
Though not yet a canonized saint, Servant of God Takashi Nagai lived an extraordinary life filled with a significant conversion and the pain of terrific loss. When the atomic bomb obliterated the Japanese city of Nagasaki, he faced the tragic loss of his wife. Though a doctor by trade, as his health declined in the years that followed, he often took to writing. It comes as no great surprise to learn that he advocated for peace.
The destruction that his eyes had seen in the aftermath of the bombing spurred him into a creative state of mind, producing books, art, and poems. His literary works are often marked by a bittersweet aspect. The Bells of Nagasaki remains one of his most well known books to this day.
Pope Saint John Paul II
Is there anything the joyful Karol Wojtyla could not do? This man needs little introduction. The ever energetic Catholic, who found his inevitable calling to the priesthood and became pope, took a deep interest in fostering creativity in his youth. From the performing arts to poetic musings, he spent many moments throughout his life pursuing the age old human activity of expression.
Outside of the large body of theological and apologetic writings he penned when the world called him John Paul II, he wrote The Jeweler's Shop, a play about sacramental marriage, as well as a reasonable collection of poems.
A good deal of his poetry (such as Collected Poems, 1982, from Random House) focuses on the relationship between Christ and the individual, whether it be the Virgin Mary, the Samaritan woman, or someone else. In many cases, the poetry of Saint John Paul II serves as an entryway for a deeper reflecting on the Gospels.
+JMJ+
Article Copyright © ChurchPOP. All Rights Reserved. Original article here.
Author Copyright © John Tuttle. All Rights Reserved.
Image Copyright © Jason Koltuniak / Divine Providence Press. All Rights Reserved.
Mass Cards: Request Perpetual Mass Enrollments or Mass Intentions or Gregorian Masses for Loved Ones.
Our Catholic Faith: Catechism of the Catholic Church (Vatican Website)
Watch all of our 2-minute, family life videos on the Eternal Word Television Network (EWTN).