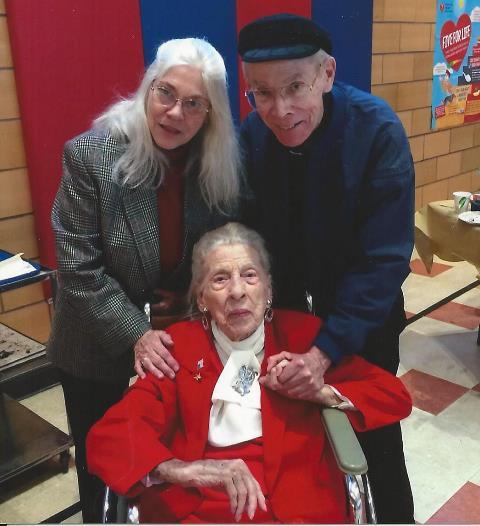 7 ways to live the corporal works of mercy: Lent makes for an opportune time to incorporate the seven corporal works of mercy into your spiritual life. Embracing these charitable actions, by which we help our neighbors in their bodily needs, will help you grow closer to Christ as you follow His example of serving others.
(1) Feed the Hungry
Action: Get a group together to make care packages. Fill zip-lock bags with apples, granola bars, chips, peanut butter packets, and other snack foods. Drop off the bags at a local shelter, food pantry, or pass out the packets on the streets to the homeless.
Prayer: Lord, fill the hungry with Your love and mercy. Provide for their physical and spiritual needs. I pray that each person who receives this care package would only hunger for more of You!
(2) Give Drink to the Thirsty
Action: Donate baby formula to a pregnancy center or foster care agency in your city.
Prayer: Lord, we pray for all those who thirst, especially for newborn babies in need of nourishment. May this gift of formula help their caregivers to find hope in You and learn to trust in Your ways.
(3) Shelter the Homeless
Action: A quick internet search will help you find instructions on how to make do-it-yourself simple, fleece blankets. Take the time to make one or more of these blankets to donate to a shelter or distribute to the homeless in your area.
Prayer: Lord, provide the warmth of Your love to all those who are without a home. Send your angels to protect them and keep them safe in You.
(4) Visit the Sick
Action: Call a nursing home and ask if there are any residents needing a visitor. Schedule a time to visit. Bring games and prepare questions to start conversations.
Prayer: Lord, the elderly are a gift to our generation. Help me to value them, love them, and care for them. Comfort them as they prepare to spend eternity with You.
(5) Visit Prisoners
Action: Make Easter cards with joyful Scripture verses and send them to a prison.
Prayer: Lord, show your mercy to prisoners. Help them find freedom and courage in Your unending love.
(6) Bury the Dead
Action: Bring flowers and visit the grave of a deceased loved one. Clean up the area where they are buried. Consider the opportunity to request Gregorian Masses.
Prayer: Lord, we pray for all the souls who have gone before us. May they find eternal happiness and joy in Your presence.
(7) Clothe the Naked
Action: It's time to clean out your closet and donate the clothes you no longer use. However, don't stop there! Give away a few of your beloved items, or buy a new outfit to donate.
Prayer: Lord, provide for those lacking basic necessities. Help me to remember to give what I can to help those in need.
+JMJ+
Article Copyright © ChurchPOP. All Rights Reserved. Original article here.
Author Copyright © Becky Roach. All Rights Reserved.
Image: © MIssionaries of the Holy Family 
Mass Cards: Request Perpetual Mass Enrollments or Mass Intentions or Gregorian Masses for Loved Ones.
Our Catholic Faith: Catechism of the Catholic Church (Vatican Website)
Watch all of our 2-minute, family life videos on the Eternal Word Television Network (EWTN).