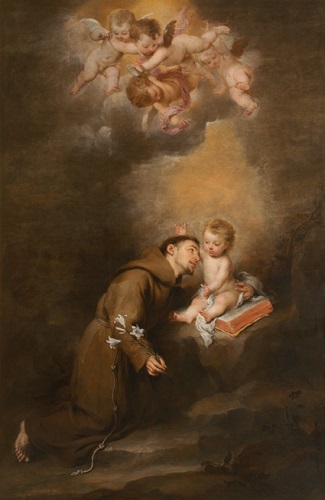 Why is Saint Anthony of Padua the patron saint of lost items? The Catholic Church annually celebrates the memorial of Saint Anthony on June 13. In a recent video, Chaldean Catholic priest, Father Simon Esshaki of San Diego, explains the miraculous reason why Saint Anthony is the patron saint of lost items.
Every Single Time!
"Every single time I've asked Saint Anthony to pray that I find something I've lost, I've always found it," Father Simon begins (see video). "Many people ask him to pray when they lose something, so I want to tell you the reason why."
"When Saint Anthony was in the monastery, one of the monks who was about to leave the monastery stole a book that was very special to him. It was a Breviary or a Bible that had many of his notes."
"Saint Anthony prayed that the book would be returned to him. Through his prayers, the monk not only brought back the book, but also had a conversion of heart. He repented from his act of stealing."
Saint Anthony & Lost Souls
"So that's why we ask Saint Anthony to pray for things that are lost. We should also ask him to pray for people who are lost. So many people have come back to the faith because of the teaching and the prayers of Saint Anthony! So let's ask him to pray for all those who are lost so they will return to the Lord. Saint Anthony, pray for us."
Yes, Saint Anthony of Padua, please pray for us!
+JMJ+
Article Copyright © ChurchPOP. All Rights Reserved. Original article here.
Author Copyright © ChurchPOP Editor. All Rights Reserved.
Public Domain Image: Saint Anthony with Christ Child by Bartolomé Esteban Murillo.
Mass Cards: Request Perpetual Mass Enrollments or Mass Intentions or Gregorian Masses for Loved Ones.
Our Catholic Faith: Catechism of the Catholic Church (Vatican Website)
Watch all of our 2-minute, family life videos on the Eternal Word Television Network (EWTN).