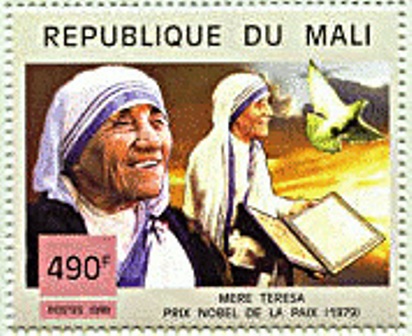 Knights of Columbus Supreme Knight Patrick E. Kelly, along with the Missionaries of Charity, produced an incredible new documentary about the life of Saint Mother Teresa of Calcutta. The documentary entitled, Mother Teresa: No Greater Love, will hit theaters for a two-night-only event on October 3 and October 4, 2022 in the USA.
Apostle of the Poor
According to the documentary's description, producers captured the film on five continents. It features unprecedented access to both institutional archives and the apostolates of the Missionaries of Charity. This extraordinary film reveals not just who Mother Teresa was, but how her singular vision to serve Christ in the poor continues to be realized throughout the Missionaries of Charity today.
This is far more than a documentary film. It is at once a soaring tribute to a spiritual icon, a powerful witness of authentic Christian charity, and a guidepost for all who seek hope in our turbulent times.
Here is the 2-minute movie trailer.
Executive producer Patrick Kelly presented a copy of the film to Pope Francis. The Holy Father then expressed his support for the film in a statement:
"Thank you for all the efforts made to capture the life of this saint whose life and testimony have borne much fruit. The documentary will do much good to all those who watch it and arouse the desire for holiness."
Movie Premiere
The documentary also premiered at the Vatican and Rome. Those present included Patrick Kelly, the Missionaries of Charity, and The Chosen star, Jonathan Roumie. The film will premiere in the United States at the Saint John Paul II National Shrine in Washington, D.C. on Sunday, September 11.
What do you think of the documentary? Click here to reserve your tickets!
Saint Teresa of Calcutta, please pray for us!
+JMJ+
Article Copyright © ChurchPOP. All Rights Reserved. Original article here.
Author Copyright © ChurchPOP Editor. All Rights Reserved.
Image: Mother Teresa / Postage Stamp / Republic of Mali
Mass Cards: Request Perpetual Mass Enrollments or Mass Intentions or Gregorian Masses for Loved Ones.
Our Catholic Faith: Catechism of the Catholic Church (Vatican Website)
Watch all of our 2-minute, family life videos as seen on the Eternal Word Television Network (EWTN).