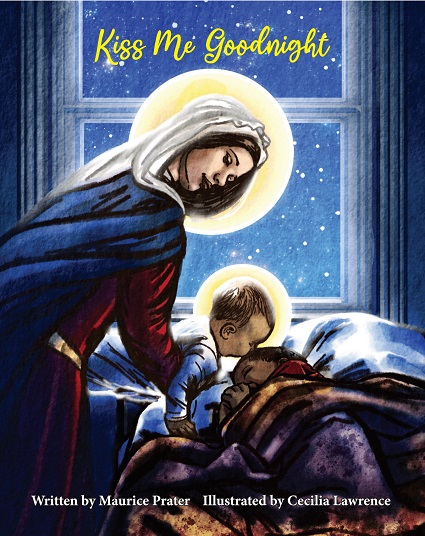 "A lovingly written and illustrated reminder of the sweet moments that every small child should take for granted."

Gwyneth Thompson-Briggs
Sacred Artist
Roman Catholic Wife & Mother
Innocent Love
Kiss Me Goodnight is about the innocent love a family has for one another. Real to life, and rooted in Sacred Scripture and Sacred Tradition, this is a book for the ages everlasting.
Written to be enjoyed by the entire family, Kiss Me Goodnight is the perfect companion to other faithful books by Divine Providence Press: Counting on Faith, Saved by the Alphabet, and What Color is Heaven?
May God bless your family with the wholesome kiss of eternal joy! 
+JMJ+
Available from Divine Providence Press and Amazon.
Author Copyright © Maurice Prater. All Rights Reserved.
Image Copyright © Cecilia Lawrence. All Rights Reserved.
Mass Cards: Request Perpetual Mass Enrollments or Mass Intentions or Gregorian Masses for Loved Ones.
Our Catholic Faith: Catechism of the Catholic Church (Vatican Website).
Watch all of our 2-minute, family life videos as seen on the Eternal Word Television Network (EWTN).