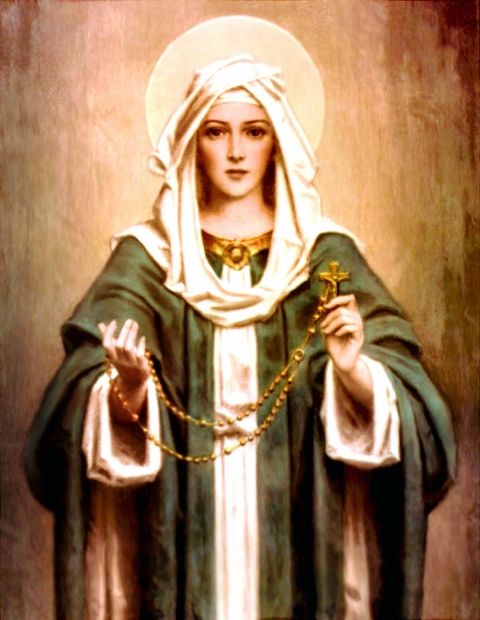 October is traditionally remembered as the Month of the Most Holy Rosary. It is also Respect Life Month. Therefore, one of our special Rosary intentions should be the petition to renew a Culture of Life in the world. Every day, if possible, pray the Rosary with your family. One reason why the Rosary is such a powerful family prayer is because it's all about the life of a family who should be our model, our standard of holiness: the Holy Family of Jesus, Mary, and Joseph. In the Holy Family Prayer Book, for example, there is a section on praying the Family Life Rosary.
Although the Rosary is very family-oriented, it is also very pro-life. The two go hand-in-hand.
Try meditating upon the Joyful Mysteries of the Rosary because it is all about being open to life. At the Visitation in The Gospel According to Luke, Elizabeth, filled with the Holy Spirit, cries out in a loud voice and says to Mary: "Most blessed are you among women, and blessed is the fruit of your womb." Luke 1:42
We, too, should find great joy in welcoming an unborn child into our family.
For more information about praying the Rosary with your family and renewing a Culture of Life, please contact the Missionaries of the Holy Family for a free resource pamphlet.
May God bless your family! +JMJ+
[Written by Very Reverend Philip Sosa, M.S.F., Provincial Superior.]
 Mass Cards: Request Perpetual Mass Enrollments or Mass Intentions or Gregorian Masses for Loved Ones.