Blog & News
Mother of Life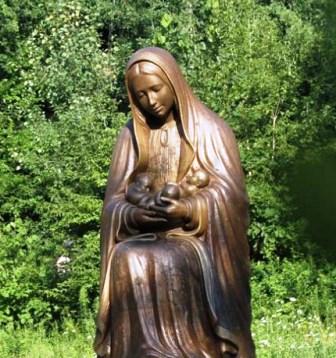 O Immaculate Virgin, Mother of the true God and Mother of the Church, who from this place reveal your clemency and your pity to all those who ask for your protection, hear the prayer that we address to you with filial trust, and present it to your Son Jesus, our sole Redeemer. Mother of Mercy, teacher of hidden and silent sacrifice, to you, who come to meet us sinners, we dedicate on this day all our being and all our love. We also dedicate to you our life, our work, our joys, our infirmities, and our sorrows.
"Here I Am!"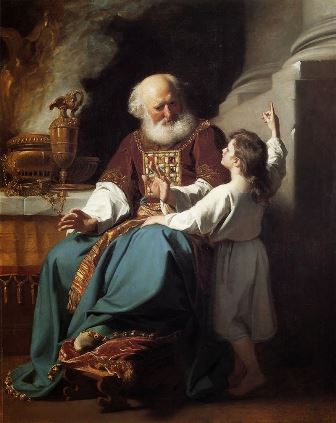 1 Now the boy Samuel was ministering to the Lord under Eli. The word of the Lord was rare in those days; visions were not widespread. 2 At that time Eli, whose eyesight had begun to grow dim so that he could not see, was lying down in his room; 3 the lamp of God had not yet gone out, and Samuel was lying down in the temple of the Lord, where the ark of God was. 4 Then the Lord called, "Samuel! Samuel!" and he said, "Here I am!" 5 and ran to Eli, and said, "Here I am, for you called me."
Wise Men Seek Him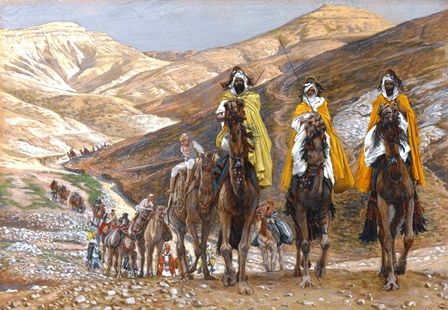 Arise, shine; for your light has come, and the glory of the Lord has risen upon you. 2 For darkness shall cover the earth, and thick darkness the peoples; but the Lord will arise upon you, and his glory will appear over you. 3 Nations shall come to your light, and kings to the brightness of your dawn.
Family Love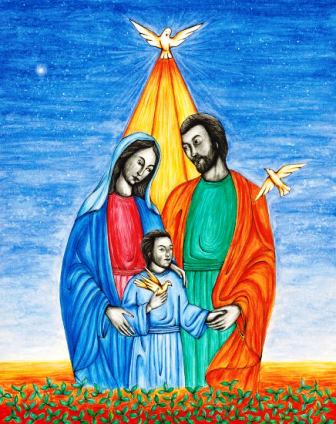 Please join the Holy Family Novena today: 1 Listen to me, your father, O children; act accordingly, that you may be kept in safety. 2 For the Lord honors a father above his children, and he confirms a mother's right over her children. 3 Those who honor their father atone for sins, 4 and those who respect their mother are like those who lay up treasure. 5 Those who honor their father will have joy in their own children, and when they pray they will be heard.
Endure Forever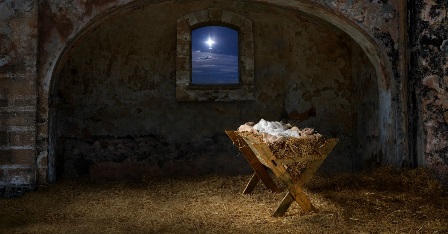 Now when the king was settled in his house, and the Lord had given him rest from all his enemies around him, 2 the king said to the prophet Nathan, "See now, I am living in a house of cedar, but the ark of God stays in a tent." 3 Nathan said to the king, "Go, do all that you have in mind; for the Lord is with you."
Who are You?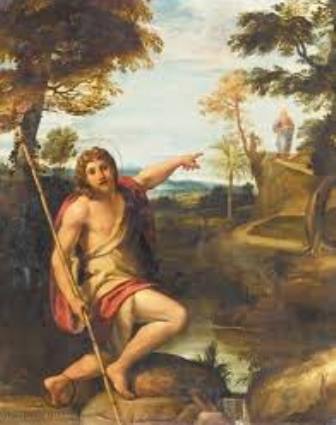 19 This is the testimony given by John when the Jews sent priests and Levites from Jerusalem to ask him, "Who are you?" 20 He confessed and did not deny it, but confessed, "I am not the Messiah." 21 And they asked him, "What then? Are you Elijah?" He said, "I am not." "Are you the prophet?" He answered, "No." 22 Then they said to him, "Who are you? Let us have an answer for those who sent us. What do you say about yourself?" 23 He said,
The New Ark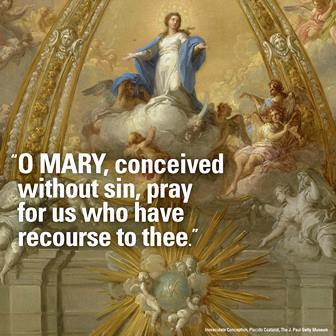 10 "They shall make an ark of acacia wood; two cubits and a half shall be its length, a cubit and a half its breadth, and a cubit and a half its height. 11 And you shall overlay it with pure gold, within and without shall you overlay it, and you shall make upon it a molding of gold round about. 12 And you shall cast four rings of gold for it and put them on its four feet, two rings on the one side of it, and two rings on the other side of it. 13 You shall make poles of acacia wood, and overlay them with gold.

Christ the King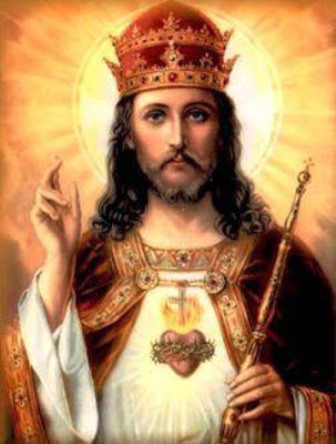 31 When the Son of Man comes in his glory, and all the angels with him, then he will sit on his glorious throne. 32 Before him will be gathered all the nations, and he will separate them one from another as a shepherd separates the sheep from the goats, 33 and he will place the sheep at his right hand, but the goats at the left.

A Godly Wife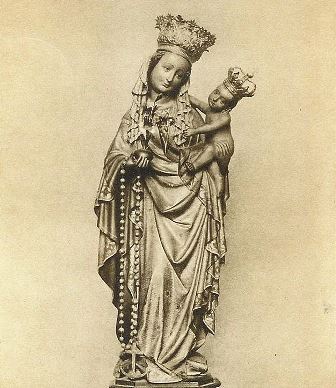 10 A good wife who can find? She is far more precious than jewels. 11 The heart of her husband trusts in her, and he will have no lack of gain. 12 She does him good, and not harm, all the days of her life. 13 She seeks wool and flax, and works with willing hands. 14 She is like the ships of the merchant, she brings her food from afar. 15 She rises while it is yet night and provides food for her household and tasks for her maidens.

Seek Wisdom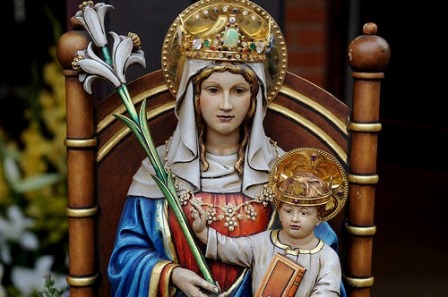 12 Wisdom is radiant and unfading, and she is easily discerned by those who love her, and is found by those who seek her. 13 She hastens to make herself known to those who desire her. 14 He who rises early to seek her will have no difficulty, for he will find her sitting at his gates. 15 To fix one's thought on her is perfect understanding, and he who is vigilant on her account will soon be free from care, 16 because she goes about seeking those worthy of her, and she graciously appears to them in their paths, and meets them in every thought.