Prayer to obtain favors and the beatification of Venerable Father John Berthier.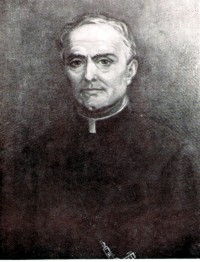 Father in Heaven, you found it fitting to choose your servant, JOHN BERTHIER, to foster a zealous devotion to Our Lady of La Salette and the Holy Family of Nazareth, and to be an untiring apostle in the education of  belated vocations: grant me this favor...
(mention your intention)
… so that I may praise you all the more, and obtain for myself and others your blessing on this earth and eternal life in heaven.
Grant, O Lord, that JOHN BERTHIER may soon be privileged with sainthood, in order that he may serve as a model of the virtues he practiced so faithfully during his life on earth. Amen.
For a Novena: Say one Our Father, Hail Mary, and Glory be to the Father with this prayer for nine consecutive days.
Imprimi Potest:
Very Reverend Philip Sosa, M.S.F. - Provincial Superior, North American Province
Anyone receiving special favors through the intercession of Father Berthier, please notify:

Very Rev. Father Provincial, M.S.F.
3014 Oregon Avenue
Saint Louis, Missouri 63118
(888) 484-9945