Blog & News
Holy Spirit & Fire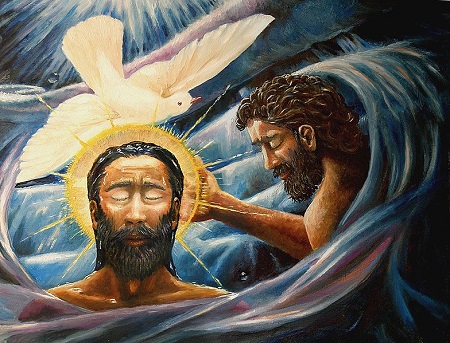 1 Comfort, comfort my people, says your God. 2 Speak tenderly to Jerusalem, and proclaim to her that her hard service has been completed, that her sin has been paid for, that she has received from the Lord's hand double for all her sins. 3 A voice of one calling: "In the wilderness prepare the way for the Lord; make straight in the desert a highway for our God."
Three Kings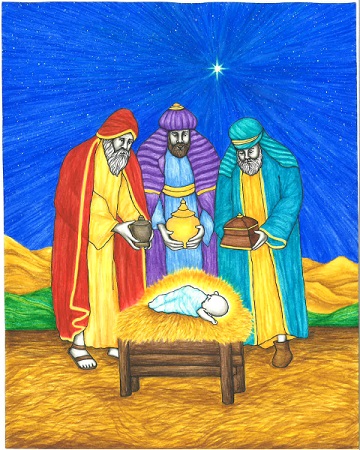 1 Now when Jesus was born in Bethlehem of Judea in the days of Herod the king, behold, wise men from the East came to Jerusalem, saying, 2 "Where is he who has been born king of the Jews? For we have seen his star in the East, and have come to worship him." 3 When Herod the king heard this, he was troubled, and all Jerusalem with him; 4 and assembling all the chief priests and scribes of the people, he inquired of them where the Christ was to be born. 5 They told him, "In Bethlehem of Judea; for so it is written by the prophet:

Holy Family Sunday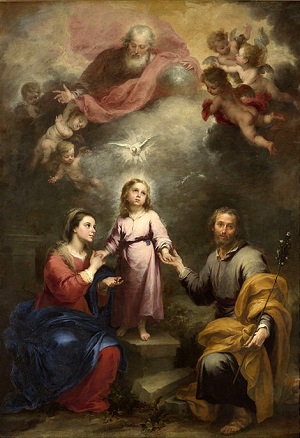 Our Holy Family Novena begins on the Feast of the Holy Family of Jesus, Mary, and Joseph, which is Sunday, December 30, 2018. It continues through Monday, January 7, 2019. God chose to belong to a human family. A family just like yours. A place where virtues can be learned; where respect, forgiveness, and love take root. This is the miracle of Christmas. Celebrate this Christmas Season by joining the Missionaries of the Holy Family in prayer to strengthen your family life. We will be celebrating Mass on each of the nine days.
Virgin Birth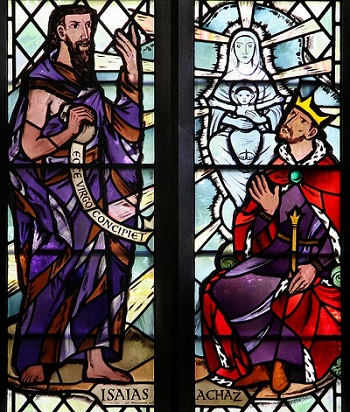 3 The Lord said to Isaiah, "Take your son Shear-Jashub and go out to meet King Ahaz. You will find him at the end of the aqueduct that feeds water into the upper pool, near the road leading to the field where clothes are washed. 4 Tell him to stop worrying. Tell him he doesn't need to fear the fierce anger of those two burned-out embers, King Rezin of Syria and Pekah son of Remaliah. 5 Yes, the kings of Syria and Israel are plotting against him, saying, 6 'We will attack Judah and capture it for ourselves. Then we will install the son of Tabeel as Judah's king.'
Creation Awaits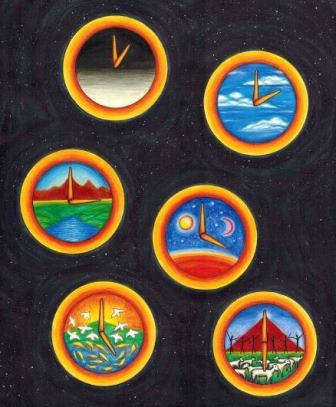 18 I consider that the sufferings of this present time are not worth comparing with the glory about to be revealed to us. 19 For all creation awaits with eager expectation for the revelation of the children of God.

Immaculate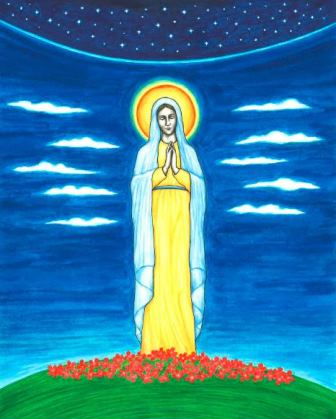 26 In the sixth month, the angel Gabriel was sent from God to a town of Galilee called Nazareth, 27 to a virgin betrothed to a man named Joseph, of the house of David, and the virgin's name was Mary. 28 And coming to her, he said, "Hail, full of grace! The Lord is with you."